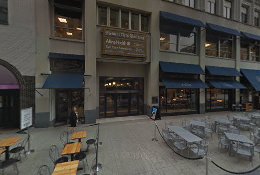 ---
About Cooper Law, LLC
Cooper Law, LLC is Family law attorney in Minneapolis, Minnesota. You can find contact details, reviews, address here. Cooper Law, LLC is located at :. They are 4.0 rated Family law attorney in Minneapolis, Minnesota with .
Family Law Cooper Law is dedicated to making legal services accessible and affordable for people who are in the middle dont qualify for legal aid or pro bono representation but also cant afford the high prices of market rate attorneys. We offer sliding scale fee pricing and limited scopeflat fee pricing for family law representation.Social Security Disability We focus on clients who are receiving public benefits, are homeless or are facing homelessness. We represent clients at all levels for social security claims initial, reconsideration and hearing with licensed attorneys. Case managers and social service agencies can do soft hand offs with Cooper Law that qualify under the states SOAR program.
Cooper Law, LLC Timings
Looking to visit Cooper Law, LLC at :? Consider checking the weekdays schedule timings before going.
| | |
| --- | --- |
| Thursday | 8:30AM–5PM |
| Friday | 8:30AM–5PM |
| Saturday | Closed |
| Sunday | Closed |
| Monday | 8:30AM–5PM |
| Tuesday | 8:30AM–5PM |
| Wednesday | 8:30AM–5PM |