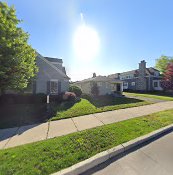 ---
About Christopher Drouillard
Christopher Drouillard is Lawyer in Grosse Pointe, Michigan. You can find contact details, reviews, address here. Christopher Drouillard is located at :. They are 4.7 rated Lawyer in Grosse Pointe, Michigan with .
CPS lawyer in Wayne County Michigan that handles all cases involving child protective services in Wayne County. We have a very in depth knowledge of how michigan CPS operates and we counter attack them at every move until we get what we want. CPS is often referred to as the worst of all of our agencies and they are so often incorrect, to the point that the agency itself needs a overhaul. I beat CPS cases almost every time, simply by understanding law and case law. If CPS is at your door, it is usually just the beginning of a true saga. I stop CPS, they know all too well who i am and that when i show up they start looking for some other innocent family to tread on.I stop CPS,Christopher Drouillard
Christopher Drouillard Timings
Looking to visit Christopher Drouillard at :? Consider checking the weekdays schedule timings before going.
| | |
| --- | --- |
| Thursday | 9AM–5PM |
| Friday | 9AM–5PM |
| Saturday | Closed |
| Sunday | Closed |
| Monday | 9AM–5PM |
| Tuesday | 9AM–5PM |
| Wednesday | 9AM–5PM |